Comprehensive coverage for a leading insurance broker.
A pillar of the insurance community in Southwestern Ontario with 18 locations across the region, McFarlan Rowlands counts on us as their integrated marketing, media and technology partner to drive its business in a highly competitive market.
We started with a new positioning and brand campaign, and now we roll out a wide variety of marketing tactics on an annual cycle with the purpose of generating leads and quotes across their home, auto, small business and farm insurance lines.
That work consists of annual integrated media planning that includes paid digital lead generation, local search engine optimization, social media management, as well as comprehensive out-of-home planning like billboard, radio and Spotify advertising for every McFarlan Rowlands location.
A top-to-bottom
web-based approach.
We provide McFarlan Rowlands with online solutions for every aspect of the business. We built, and continue to maintain and optimize, the brokerage's website, where it's experienced a 13% growth in all traffic and a 9.57% increase in total conversions year-over-year from 2020-21 versus 2021-2022. Over this same period, organic search traffic saw a 29% increase.
We also created and developed a custom-built intranet platform designed specifically for McFarlan Rowlands staff communication.

growth in
all traffic
year-over-year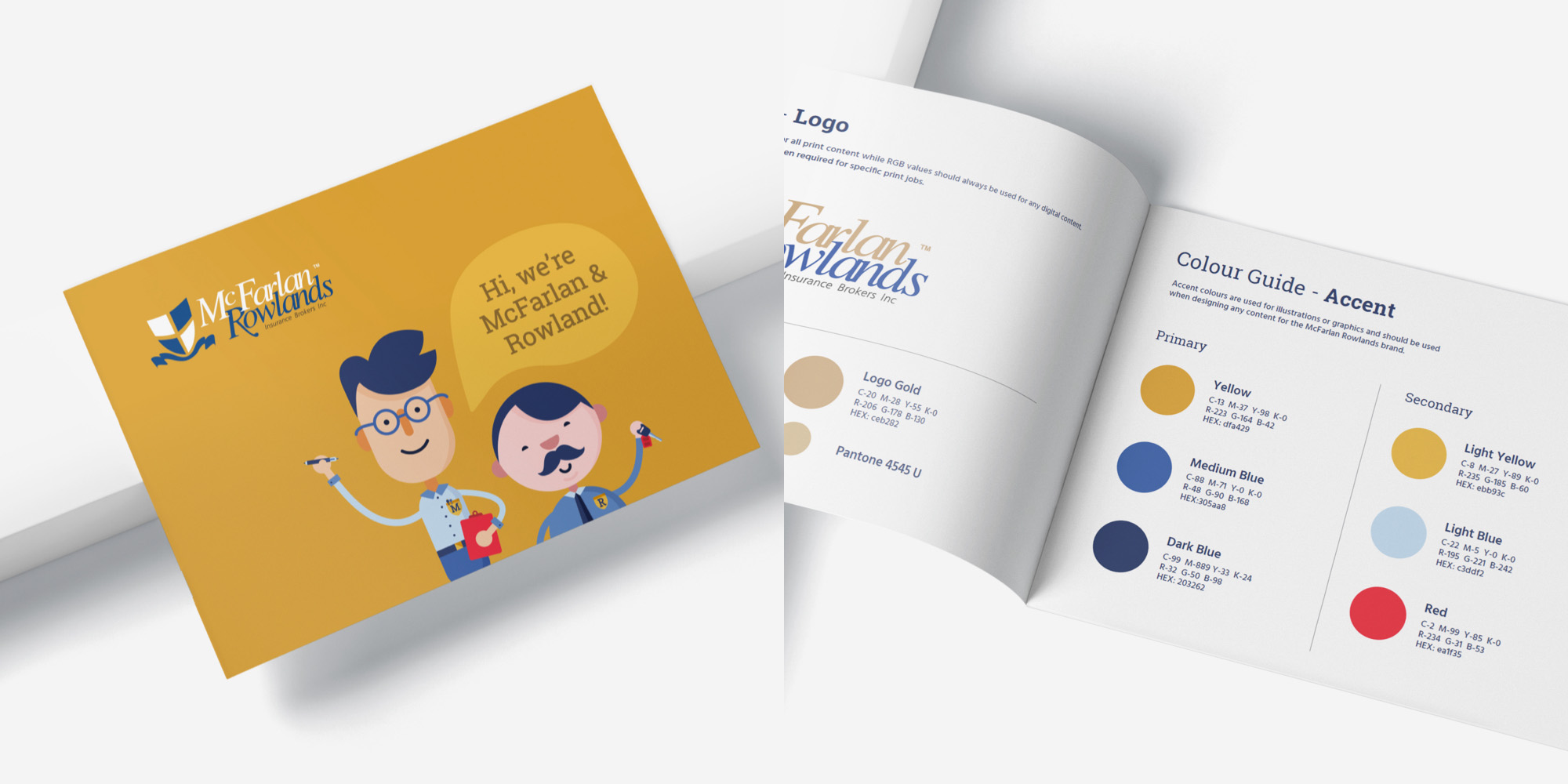 increase in total conversions
increase in organic search traffic